Our library of thousands of articles focuses on interdisciplinary approaches to the study of conflict, fragility, political violence, terrorism, religious conflict, and violent extremism. Use the search and filter tool to search thousands of find articles and links by region, country, theme, and discipline.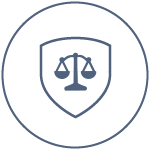 Government & Security

Ideology

Intervention Demographics

Political Violence
Article
Textual Analysis for Radicalisation Narratives aligned with Social Sciences Perspectives
One of the unintended consequences of the Web is that it can function as a radicalising medium. Hence, developing information systems that are capable of detecting radicalising content is one of the…
Resolve Publication
The State of Secularism in Chadian Higher Education: Testing Perceived Ties to Violent Extremism
Debates about the secular character of the state and the role of religion in the public sphere in the Lake Chad Basin reveal important socio-religious divisions in higher education. If left…
Article
The West Needs to Take the Politics of Women in ISIS Seriously
In recent weeks, the Kurdish Syrian Democratic Forces (SDF) have closed in on the last remaining Islamic State holdout in eastern Syria. The remains of the so-called caliphate occupy less than half…
Partner Article
Afghanistan Talks: No Women, No Peace
Negotiations with the Taliban must include Afghan women to protect their progress and build a sustainable peace.

As talks between the U.S. and the Taliban raise hopes for peace in…
Article
Bring Hoda Muthana and other ISIS members home — but for trial
Hoda Muthana left the United States to join ISIS, burned her passport, contributed to daily life in the so-called caliphate, and lived there until there was no longer any place left to live. Muthana…
Article
ISIS Cases Raise a Question: What Does It Mean to Be Stateless?
Shamima Begum was 15 when she became radicalized, left her home in London for Syria and joined the Islamic State, marrying one of its fighters. As the grous's grip on its last pieces of…