Our library of thousands of articles focuses on interdisciplinary approaches to the study of conflict, fragility, political violence, terrorism, religious conflict, and violent extremism. Use the search and filter tool to search thousands of find articles and links by region, country, theme, and discipline.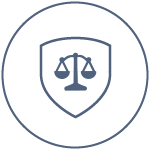 Government & Security

Ideology

Intervention Demographics

Political Violence
Article
Enemy Number One: How the Taleban deal with the ALP and uprising groups
It is one of the few 'truths' of the Afghan insurgency that the Taleban hate arbaki– their term for locally-recruited defence forces, primarily the Afghan Local Police and uprising groups.These…
Partner Publication
Responses to Boko Haram in the Lake Chad Region: Policies, Cooperation and Livelihoods
Chief among the factors enabling the rise of Boko Haram include a limited state presence and poor governance, underdevelopment and unemployment, environmental pressures enhanced by the receding…
Partner Publication
Measure Your CVE Impact: Practical Guidance on Design, Monitoring, Measurement and Evaluation
This guide provides standards of practice for monitoring, measuring and evaluating (MM&E) the results of Countering Violent Extremism (CVE) programs and projects, to include projected impact. It…
Publication
Gouvernance des diversités : enjeu de prévention de conflits en Afrique / Governance of diversities : a conflict prevention tool for Africa ; book actually in French
The bad management of various diversities in African states remain the root causes of the recurrent internal conflicts that occured throughout the continent. Identity group's perception of…
Partner Publication
Civil Society as a Key (and often missing) Ingredient to Effective Multi-Stakeholder Approaches to Managing the Reverse Flow of FTFs: Challenges and Opportunities
Chaired by the Prevention Project's Eric Rosand this side-event focused on the diverse contributions that civil society organizations (CSOs) can make, and insome cases are making, often in…
Resolve Publication
Campuses and Conflict in the Lake Chad Basin: Violent Extremism and the Politics of Religion in Higher Education
"Campuses and Conflict in the Lake Chad Basin" is the first in a series of RESOLVE Network research studies investigating violent extremism and the politics of religion on university…
Join RESOLVE to gain full access
Those who are not members may only view a snapshot of the network's resource library.