Our library of thousands of articles focuses on interdisciplinary approaches to the study of conflict, fragility, political violence, terrorism, religious conflict, and violent extremism. Use the search and filter tool to search thousands of find articles and links by region, country, theme, and discipline.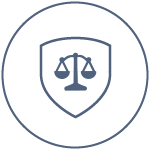 Government & Security

Ideology

Intervention Demographics

Political Violence
Partner Publication
Responses to Boko Haram in the Lake Chad Region: Policies, Cooperation and Livelihoods
Chief among the factors enabling the rise of Boko Haram include a limited state presence and poor governance, underdevelopment and unemployment, environmental pressures enhanced by the receding…
Partner Publication
Measure Your CVE Impact: Practical Guidance on Design, Monitoring, Measurement and Evaluation
This guide provides standards of practice for monitoring, measuring and evaluating (MM&E) the results of Countering Violent Extremism (CVE) programs and projects, to include projected impact. It…
Resolve Publication
Campuses and Conflict in the Lake Chad Basin: Violent Extremism and the Politics of Religion in Higher Education
"Campuses and Conflict in the Lake Chad Basin" is the first in a series of RESOLVE Network research studies investigating violent extremism and the politics of religion on university…
Article
Analysing Cameroon's Anglophone Crisis
The Anglophone crisis has introduced a new element in the understanding of terrorism in Africa as the local population in the English speaking regions of Northwest and Southwest Cameroon flee from…
Partner Publication
Violent Radicalisation & Far-right Extremism in Europe
This report seeks to investigate why and how far-right movements radicalize, to what extent the process of radicalization is driven by national dynamics of transnational factors, and in what…
Publication
Lynch, O. & Argomaniz Victims and Perpetrators of Terrorism: Exploring Identities, Roles and Narratives. Routledge, London
While the perpetrators of political violence have been the subject of significant academic research, victims of terrorism and political violence have rarely featured in this landscape. In an effort…
Join RESOLVE to gain full access
Those who are not members may only view a snapshot of the network's resource library.