Resolve events
RESOLVE hosts public events and expert roundtables to highlight new insights and research findings, convenes regional research agenda setting working groups and trainings, and connects local research organizations and researchers with P/CVE stakeholders.

Our signature event, the annual RESOLVE Network Global Forum at the U.S. Institute of Peace aims to elevate the rigor of research, expand the knowledge base of practice, and advance the importance of locally informed policymaking. Bringing together policymakers, academics, researchers, and programming practitioners, the Forum is a hub of expertise for professionals in preventing and countering violent extremism, and an entry point of multidisciplinary knowledge and innovation into mainstream P/CVE efforts.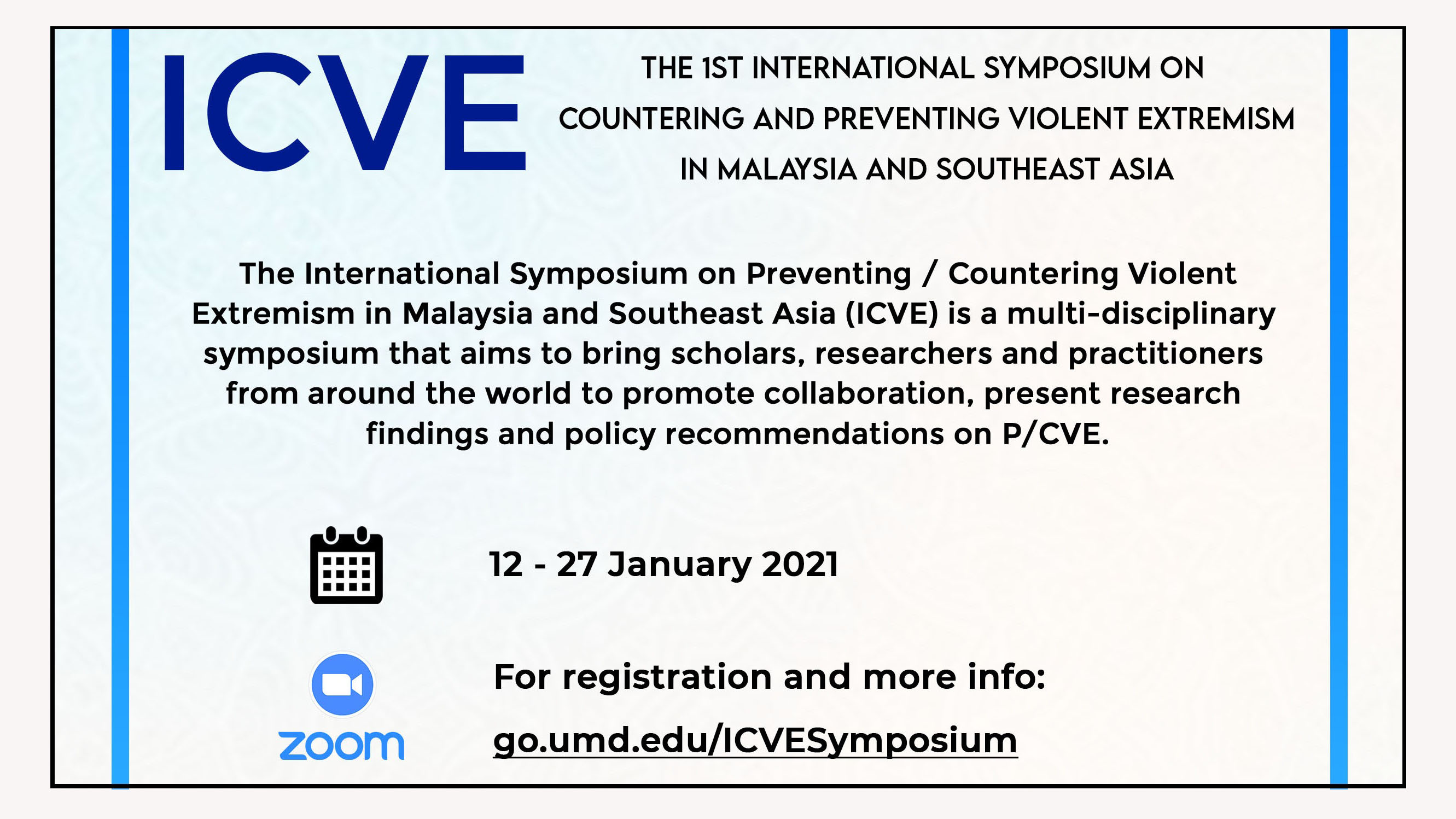 Getting To The Source: The Importance and Challenges of Field Research on Violent Extremism
This panel of the International Symposium on Preventing/Countering Violent Extremism (ICVE) in Malaysia and Southeast Asia engages experienced violent extremist researchers to discuss the importance of conducting field work on violent extremism, highlighting the unique insights and perspective that they gained from being on the ground. Dr. Sukanya Podder and Dr. Haroro J. Ingram, with Dr. Alastair Reed, will discuss experiences and challenges they faced in the field and advice they have for aspiring researchers in the region.