Overview
In consultation with our partners, and a survey of over 400 experts in political violence and violent extremism, the RESOLVE Network identified the Horn of Africa as one of the Network regions of focus. Explore our research library, view our Network partners, or login to connect with our community of experts. 
Resource Library
Blog Post
2017 RESOLVE Network Global Forum: Confronting the Next Wave of Violent Extremism
The Islamic State may be out in Mosul and on the back foot in Raqqa, but the next chapter in the global narrative of violent extremism has yet to be written. With violent extremists losing…
Article
The Protection of Civilians: An Evolving Paradigm?
Whilst the protection of civilians (POC) in conflict has been a recurring feature of the humanitarian discourse the same has not been true in military doctrines, where the protection of civilians has…
Article
"Purity of Arms," "Preemptive War," and "Selective Targeting" in the Context of Terrorism: General, Conceptual, and Legal Analyses
Selective targeting (or targeted killing) of terrorist leaders is a legitimate mode of operation and part of a state's counterterrorism, anticipatory, self-defense activities that are designed…
Article
Electoral Violence in Africa Revisited
This article addresses the still unsettled question of the incidence of violent election periods in Africa. It uses two new datasets, which report episodes of social conflict in the region for 1990–…
Article
Foreign Aid and Statehood in Africa
Has foreign aid destroyed state institutions in Africa? African states depend on development assistance to conduct basic government operations, yet few of these states are well governed or effective…
Article
Reintegrating Rebels into Civilian Life: Quasi-Experimental Evidence from Burundi
Considerable resources are devoted to ex-combatant reintegration programs in current peace processes, but evidence on their effectiveness remains thin. We use original survey data to study an ex-…
Horn of Africa Experts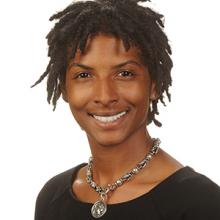 RESOLVE Network Knowledge Platform Administrator