Overview
In consultation with our partners, and a survey of over 400 experts in political violence and violent extremism, the RESOLVE Network identified the Balkans/Caucasus as one of the Network regions of focus. Explore our research library, view our Network partners, or login to connect with our community of experts. 
Resource Library
Resolve Publication
The Governance Nexus: Surveying the Research on Violent Extremism, Governance Failures, and the Quest for Political Legitimacy
With contributions from scholars based at American University, Yale, and several others working in and around the US international development and security community, this paper examines the…
Article
Kosovo – The Final Frontier? From Transitional Administration to Transitional Statehood
The declaration of independence by the Kosovo authorities on 17 February 2008 was an exception founded on an exception. A territory that had been subject to international humanitarian action that was…
Article
The Protection of Civilians: An Evolving Paradigm?
Whilst the protection of civilians (POC) in conflict has been a recurring feature of the humanitarian discourse the same has not been true in military doctrines, where the protection of civilians has…
Article
Whither Kosovo? Whither democracy?
In September 1999, the Independent International Commission for Kosovo held its first meeting in Stockholm with a brief to analyze objectively the Kosovo crisis that led to the first ever military…
Article
Extremely violent societies: an alternative to the concept of genocide
The past 15 years have seen an avalanche of research about mass violence and "genocide." This is not only true for the three topics which will play a role in this article: Nazi Germany, the Soviet…
Article
Security Through Sociology: The North Caucasus and the Global Counterinsurgency Paradigm
The global counterinsurgency strategy to combat terrorism emphasizes responding to the social and economic needs of communities where terrorists may find support. Public opinion data can help in that…
Balkans / Caucasus Experts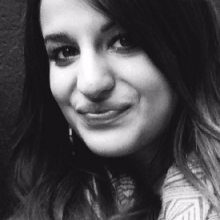 Stephanie Schwandner-Sievers
Local knowledge and conflict transformation