Overview
In consultation with our partners, and a survey of over 400 experts in political violence and violent extremism, the RESOLVE Network identified Kosovo as one of the Network countries of focus. Explore our research library, view our Network partners, or login to connect with our community of experts. 
Kosovo Resource Library
Resolve Publication
The Governance Nexus: Surveying the Research on Violent Extremism, Governance Failures, and the Quest for Political Legitimacy
With contributions from scholars based at American University, Yale, and several others working in and around the US international development and security community, this paper examines the…
Article
Kosovo – The Final Frontier? From Transitional Administration to Transitional Statehood
The declaration of independence by the Kosovo authorities on 17 February 2008 was an exception founded on an exception. A territory that had been subject to international humanitarian action that was…
Article
Whither Kosovo? Whither democracy?
In September 1999, the Independent International Commission for Kosovo held its first meeting in Stockholm with a brief to analyze objectively the Kosovo crisis that led to the first ever military…
Article
A Deal with the Devil : United States Foreign Policy in the Balkans
Beginning with the collapse of Yugoslavia, the United States has made the seemingly
comfortable policy choice of aligning itself with Muslim separatists in Bosnia and Kosovo.
Copying the…
Article
Democracy promotion in Kosovo: mapping the substance of donor assistance and a comparative analysis of strategies
From the perspective of Kosovo, this article contributes to a growing literature focusing on the substance of donor-driven democracy promotion. Drawing on extensive empirical research between 2010…
Article
Kosovo: Four Futures
The recent opinion by the International Court of Justice on the legality of Kosovo's declaration of independence has not provided a definitive answer to Kosovo's status. The International…
Kosovo Experts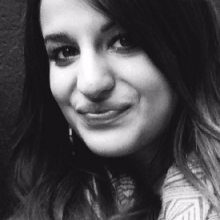 Stephanie Schwandner-Sievers
Local knowledge and conflict transformation